Rubbish Collection Day Whenever You Want It

You Don't Have to Wait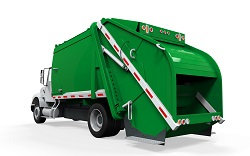 For a lot of people rubbish day is part of their routine, they know when it is and get all their rubbish out ready for it. But when you've got big or bulky rubbish to be collected,
a lot of local London services may refuse to deal with it.
When this occurs it leaves you with two options; take it to the tip yourself or hire a private rubbish collection company (or option three – don't do anything and curse yourself every time you see the offending item). Obviously option three isn't the one, and who has time for option one? If hiring a professional junk collection service is the right answer for you, then Rubbish London is the company for you. Just call
020 8610 9486
for your free estimate today.

Leave It to Us
Just like when your regular rubbish collection service comes, if you hire our team to deal with surplus waste, we will deal with it all without you having to do a thing. When you call
020 8610 9486
and talk to the experts who will take your booking, all you need to do is tell us what you need collecting, when you'd like us to come and where to find it. If you're not available to be there, we can even pick it up from a designated place for you and dispose of it without you even having to be there.
We aim to make the process as easy as possibly for you
, so tell us what you need and we will do it.
What We Can Do to Help
Rubbish disposal certainly isn't the nicest thing to deal with, but over the years we have certainly honed our skills and got it down to a fine art. But we offer so much besides a simple rubbish removal service, when you book with us you get great service from beginning to end. Here's just a snippet of what we offer customers:
• Flexible appointments around your schedule
• Variable payment options and great prices
• A variety of packages to suit every budget
• Knowledgeable experts on hand to answer any questions
• A complete rubbish removal service how you want it
• Friendly and professional service every time
If that sounds like a service you can use, simply get in touch and tell us what you need.

What Do We Remove?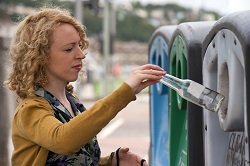 Our rubbish disposal service can be tailored according to your needs, we can deal with as much or as little as you need, and we can be there as often as you want. If you are doing a home improvement project for example, you might like us to attend once a week or more to dispose of the waste you're accrued. Or you may simply find yourself with a lot of junk built up over time and just need a quick single visit to deal with it. Whatever you need, and why ever you need it, we are happy and willing to help you manage your rubbish safely and efficiently.
We work according to your rubbish collection needs, every time.

Don't Spend a Ton on Dumping the Junk
Despite what other London companies may tell you, there really is no reason to pay over the odds for a good rubbish disposal service. At Rubbish London we are extremely proud of the fact that we provide an award winning service for London at the best prices around. We don't believe in charging extortionate rates,
we'd rather make our money by helping our customers and seeing them use us time and again
(which they all do). When you have junk to dump, don't stress yourself out trying to deal with it yourself, and don't pay ridiculous prices, instead call us on
020 8610 9486
and enjoy our low prices, available for everyone at any time, and also enjoy all that new space you'll soon have.