We Are The Premium House Clearance Service In London
Need a House Cleared Fast?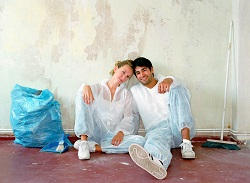 If you have a property that you need to get cleared fast and effectively then look no further. Rubbish London is the premier house clearance company in London and can clear an entire home in less than a day. We can provide a team as big as necessary to ensure the job is done in a quick time. We will not only clear the property but will also take responsibility for disposing of the items for you.
We will work with you to make sure that the process is quick, easy and efficient
, saving you the stress and hassle of doing it yourself. So if you are in need of a rubbish removal service you can trust call
020 8610 9486
and book now.

Property Clearance by the Pros
Whether you're moving house, doing a renovation or just have some junk to shift, calling in the experts is always a good idea. Not only is it safer to let us handle it, it will also be quicker and usually cheaper. While it may take you several tip trips in your car, with us on hand we can have the whole house cleared out within a day. Plus you rest easy knowing that all your household junk is being disposed of responsibly and safely.
We will handle all of the heavy lifting and hard work for you
, helping to reduce the stress of managing a house clearance. Call now on
020 8610 9486
and find out how we can help you.

Why Wait?
If you have rubbish to clear from a property, you probably don't want to be waiting around for it to be dealt with. Luckily if you call in our team of experts, you won't have to. Not only do we offer flexible schedules to fit around you, we can often offer same-day service for urgent requests. Don't waste your time waiting around for a property clearance company who may or may not show up, instead get us in and be guaranteed to have your house cleared the same day at a time to suit you. Then you can get on with doing the other, probably more important, things on your to-do list. We promise that we will never waste your time.

What Can We Offer?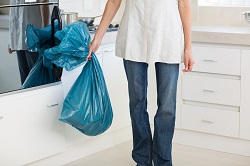 A lot of people um and ah before choosing to use a house clearance company to dispose of their household waste, but l
et us tell you a few things about how we work
and we reckon it will make the decision a lot easier:
• We work around you – we come when you want, and do what you want. When we work with you, you're the boss
• We offer the best value domestic clearance service in all of London – our rates are the best around, and we also have regular special offers as well as payment plans where necessary
• Our team are experts professionals – our domestic rubbish removal experts have been doing the job for over a century between them so they know how to do it well
• No hidden fees – you get a free quote and we stick to it

What Do You Need to Do Now?
If you live in London and need a property clearance done, then all you need to do is call
020 8610 9486
and book now. Have a quick chat with our friendly advisers, tell us what it is that you need done, when you need it done by and arrange a convenient time for us to pop by. Once all of that is settled, we will send out our crack team of experts over to you, they will pack up and load all of the items you want to get rid of, and will then dispose of it safely and responsibly.
We recycle as much as we can and take the rest to a managed landfill.
Rubbish London is the name you need to dump the junk.